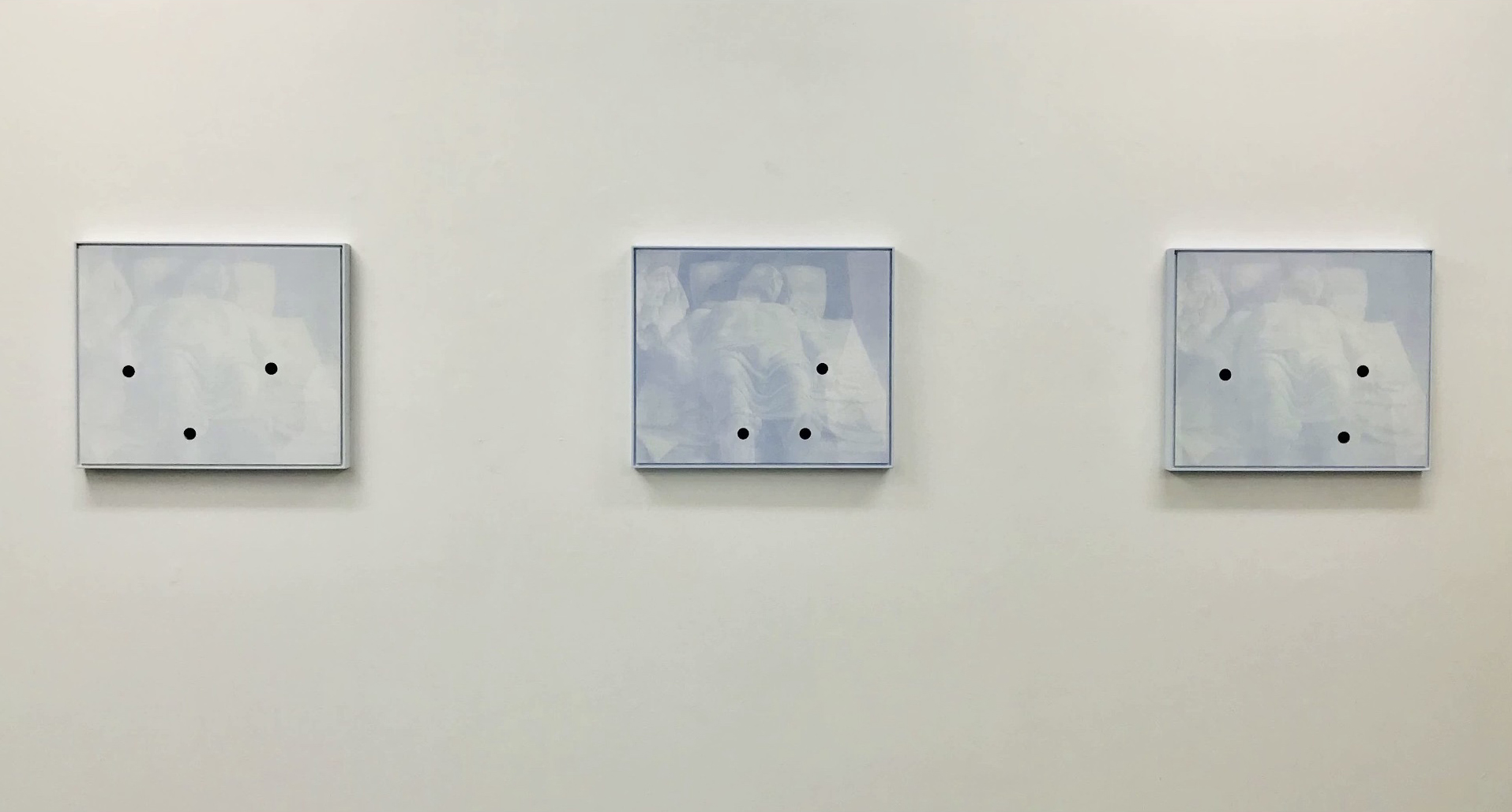 Three attempts (after Mantegna, Baldessari),
UV cured ink print, acrylic, gesso, archival glue and varnish on framed marine plywood. Each measuring 55.6 x 47 cm x 4 cm. $1150 each.

Artist Biography

Bryan Foong works with painting and text to propose narratives of performativity, queer desire, and the body in strife. These narratives act as deliberate subtext, queering the works into a slippage between fact, abstraction and theatrics. There is a constant gesturing towards the multiplicitous appearance of meaning – reflecting a personal diasporic experience influencing how meaning is encountered, collated and re-articulated.
The artist's first solo exhibition A field at Tributary Projects in 2018 presented a genre of 'landscape' paintings through a parallel narrative involving Derek Jarman's Journey to Avebury and Troye Sivan's pop single Bloom. Bryan Foong is currently completing his Honours degree in the Painting Department at the ANU School of Art and Design. His research ties together queer theory with renewed painting-text relations as a mean of deviating the normative experience that can be associated with the medium of painting.