Are you still?
, 2017, engraved brass, 10 x 27cm. $700.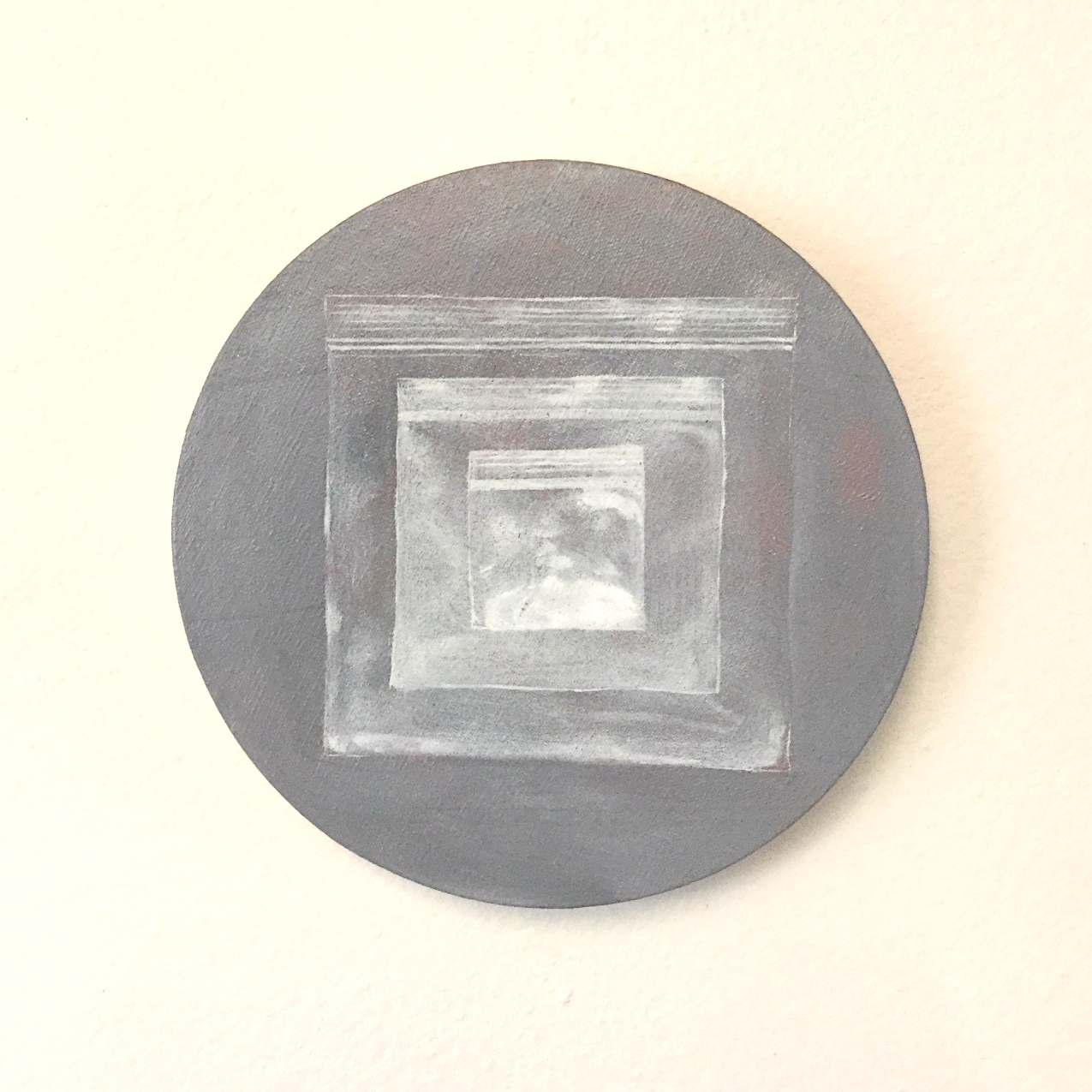 Bags
, 2018, oil on linen, 16 x 16cm. $850.

Artist Biography

Patrick Larmour is a Canberra based artist working across painting, new media and installation. His work is focused on material culture with relation to the human body and an interest in history, archaeology and contemporary industrial labour.
A graduate of the ANU School of Art in 2011, Lamour took out the Megalo print Residency Award and the Jan Dowling Drawing Prize. He has been practicing steadily since and has shown in spaces throughout Canberra, Melbourne and Sydney. Most recently, Lamour has exhibited a collection of paintings and objects at ANCA titled, 'Why painting and why photorealism' (2018) and 'Surface World' at HOBIENNALE17 (2017). A strong believer in community based organisations, Patrick has been a member of numerous ARIs and was one of the founders of Tributary Projects in 2017.